I am currently studying A Doll's House by Henrik Ibsen in my acting classes so I've wanted to go and see a full length production of A Doll's House in the theatre. I knew there was one playing at the Young Vic so I signed up for £5 lottery tickets to see the premiere of it, and by some magic luck, managed to grab it for £5 on the opening night! I had the best seats as well, at the front, in the middle.
I didn't really know what to expect of this performance. From the website and vague information about the performance, I knew it was going to be a modern retelling and interpretation, and I thought it would be largely fixed on the main character, Nora due to the title of the production.
Nora is the perfect wife and mother. She is dutiful, beautiful and everything is always in its right place. But when a secret from her past comes back to haunt her, her life rapidly unravels. Over the course of three days, Nora must fight to protect herself and her family or risk losing everything.

Young Vic website
I was a little surprised. It starts with three women, narrating a story in third person. It serves as an introduction to the play. There is also a narration at the end.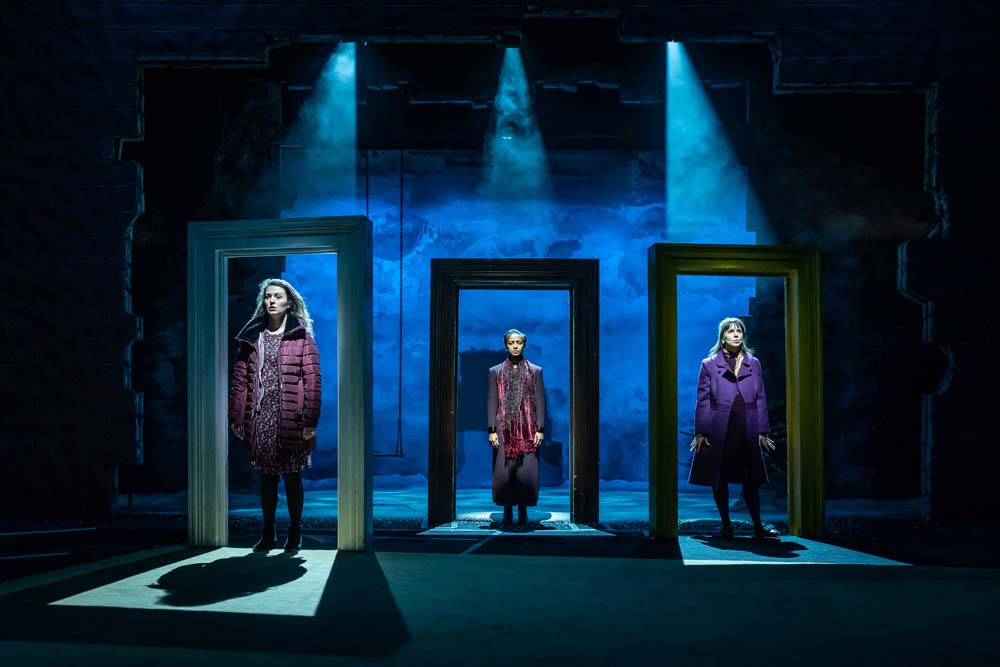 All three women play Nora at different time periods which I found to be really interesting. They are all dressed in appropriate attire for the respective time period – 1918, 1968 and 2018. Each Nora was waiting for something during her time period – 1918 Nora was waiting for the vote, 1968 Nora was waiting for the pill and 2018 Nora was during the time of austerity, showing oppression throughout the decades. They all have different accents and personalities and there were parts where they collided together to represent Nora's head and thoughts. The three women also took turns in portraying Christine Linde and they rotated key scenes with each other playing Nora, particularly the ending.
Another interesting thing was the change of characters' names. Torvald, Nora's husband, in this performance was called Tom and Krogstad was called McKinnen. Christine Linde and Nora were kept. Perhaps, this was done to make it seem relevant to the corresponding time period it was set.
I thought that the set was simplistic but nothing that screamed 'spectacular' – it was good enough for a "non-west-end" production, let's say. The whole story was set in the living room of Nora's house whom she shares with her husband, Tom. Thanks to my great seats, I could see everything and the actors were always sure to face the audience somehow (the theatre is set in a pentagon shape so they had to accommodate for everybody).
The production stayed true to the original play with scenes in chronological order so it was easy to follow. The production was around 1 hour 50 minutes without an interval which I thought went rather fast.
Considering that I am studying Ibsen's original, I thought this was an interesting and different take on A Doll's House.
Nora: A Doll's House by Stef Smith is playing at the Young Vic until 21st March 2020. You can book tickets here.